My Dogs
 All my boys are health tested which means they are x rayed  for there hips and then the x ray is sent for certification to OFA. These results are posted on there web site
OFA  have further  information that you may need on hips.
The boys are also DNA tested for hereditary diseases This means that the puppies will not develop the disease that they were tested for.  However, not all things are able to be tested by DNA  or are hereditary.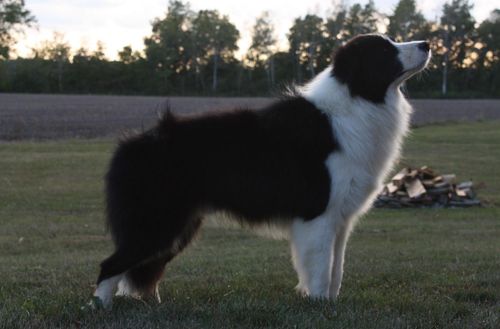 Hollowshot welcomes back "Jake" from Asset kennels who has him from a puppy and put lots of show titles on him. He has turned into a lovely boy both to look at and in temperament. He is a Son of my Nell CH Hollowshot Northern Dancer and CH Bayshore Hot Chocolate. This litter has done so well with 5 in that litter being champions. All have the same lovely temperaments
Grand Champion Assets Name of the Game
Bess, Ruscombe Tansy was my foundation girl who started a long line of girls  and Pete is the first boy that I have kept. He is the 9th progeny from Bess, not sure who many Great greats there are in that ! I bought Bess in 1984 and still carrying the line and hope that Pete will produce some great dogs in the future .  The following pictures show his parents and grandparents . Strange to get some of the very same characteristics coming through, look at Bess' ears !  Pete is just the other way round!