Hollowshot Nifty otherwise known as Floss. Owned and loved by Don and Kathy competing in disc dog and loving it and very successful too .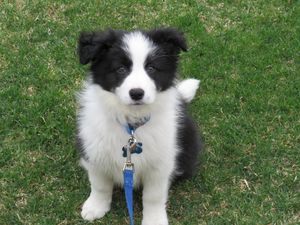 HI Maxine
We just LOVE our female puppy, that we were fortunate to get from you. She is so kind and gentle. Skye is house trained, kennel trained, knows the words "sit"Off" "No" "Skye" Come" and treat" and she has been sleeping through the night(8 Hours) for over a month now. She isn't even 4 months old yet. She just loves people -all shapes and sizes- and is open to meeting and playing with the other dogs that are friendly with bouncy puppies. She doesn't chew too much, and the big "Scooby Do" seems to be one of her buddies she plays with. She likes Scooby's ears, is gentle with them and keeps them in good shape. She is such a good girl. She loves sitting outside on the deck and watch what is going on out there. We back onto a drainage pond (lots of geese. ducks and birds ) so thereis a lot for her watch.
Skye is such a proud dog , and walks with a confident air. We are always getting compliments on what a calm and pretty puppy she is and that she seems always smiling and happy. We tell them about Hollowshot. Skye is such a love, especially in the morning when we get her out of her kennel - we get some sweet little paws on our face , followed by kisses. She is such a sweet treat to wake up to.
Thank you so much Maxine for breeding such a wonderful girl. It is pretty much as you said- just love her.
An Easy Job
Teresa and Gord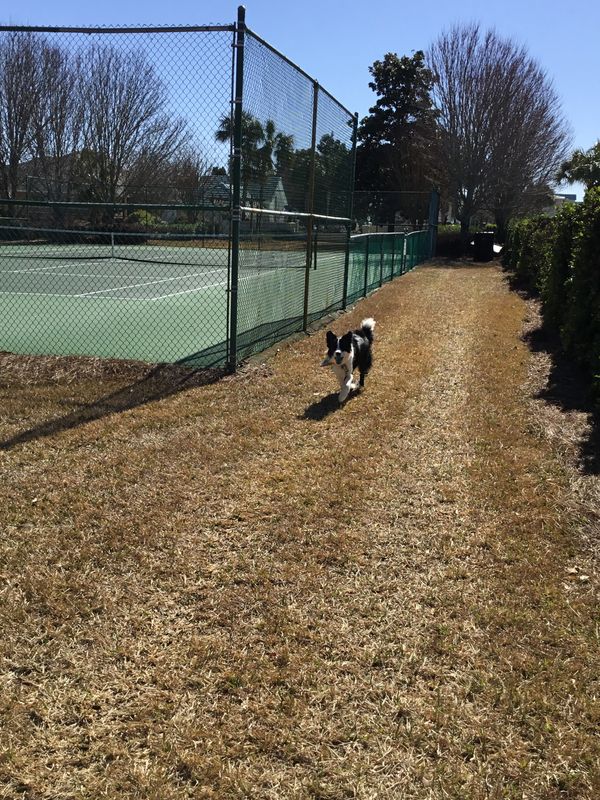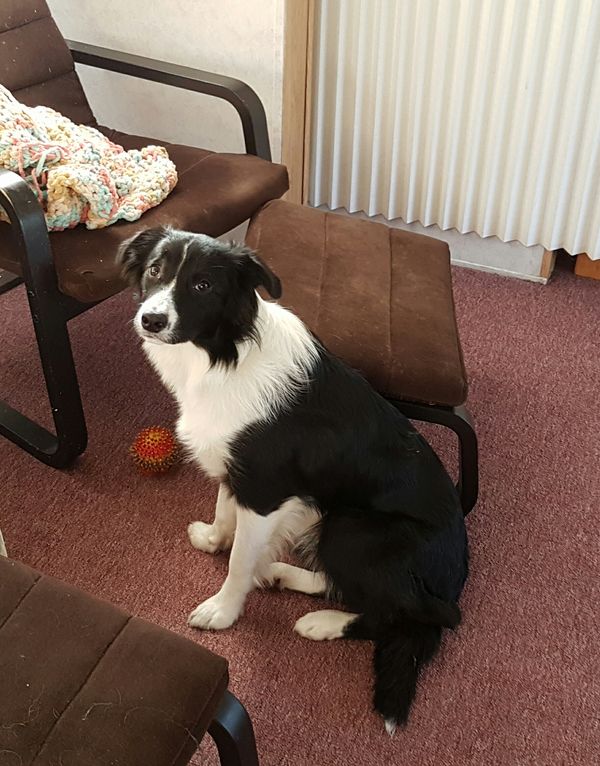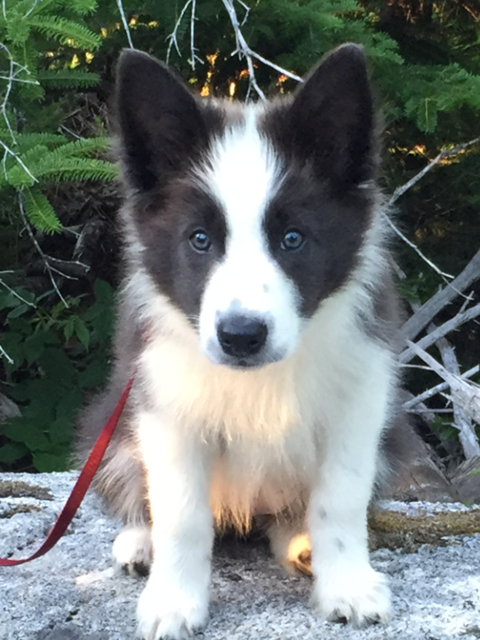 Hi Maxine,  I wanted to share a picture of our girl Annie,  ( the pup with the" s "on her back) born on March 7th. 
We absolutely adore her, she is incredibly smart and the top  of her class and most importantly soooo loving. 
The instructors have already asked how far I am going to go with her because she is so mature for her age and quick to learn, a bit of bragging on part. 
I just wanted to thank you again, for this wonderful girl, she is a perfect addition to our family. 
All the best to you. 
Stacey
Hello Maxine 
My wife and I just wanted to send you a note about the female puppy we bought from you on April 1st. You had named her Jester, we have named her Raya !  
We have been blessed with this little bundle of joy. In just 6 weeks she has learned so much and has been such a great addition to our family. Her temperament is fantastic. She adapted to our home in less than a few hours !! She sleeps in her crate at night with zero issue from the day we brought her home. House training has gone pretty good, The odd accident still but she is catching on. Sit, stay, lie down and find her favorite toy has been learned in such a short time. She's a smart little thing !! 
She loves to play and has a nice energy level, but also enjoys her sleep too. She is turning out to be better than we could have asked for.  
I have attached a few pictures. Hopefully you can see how she is growing.  
Thank you  
Scott and Jenn 
​